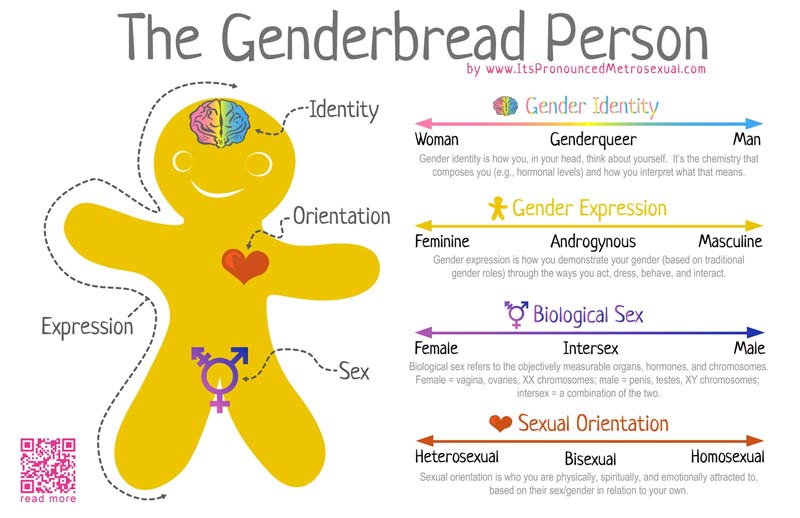 The Genderbread Person is an infographic that breaks down gender identity, gender expression, biological sex, and sexual orientation into an easy to understand visual.  Click below to download a printer-friendly copy for your own uses!
It's perfect for residence hall billboards, school hallways, campus kiosks, office walls, or to be used in diversity/social justice/sensitivity training. Leave a comment and let us know how you're using it!
If you want to see a more in-depth explanation using this graphic, check out my post Breaking through the binary: Gender explained using continuums.